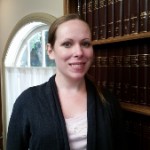 Colleen Downes
Experienced Lawyer:
Litigation Attorney:
Ms. Downes is a successful litigator, having handled hundreds of disputes to successful conclusions. She has excellent judgment and a keen insight into the motivations of her opponents. This valuable experience and insight makes Ms. Downes a great litigator.
*** Numerous complex State Court cases
*** Numerous complex Federal Court cases
*** Litigates cases from the very beginning through judgment
*** Hundreds of cases successfully concluded
Transactional Attorney:
Ms. Downes is expert at drafting contracts and negotiating contracts. Her expertise and practical application of the law is invaluable to her completion of such contracts to the satisfaction of her clients.
Externships
During law school, Ms. Downes served as a judicial extern to the Honorable Edward F. Shea, United States District Court, Eastern District of Washington. She also worked as an extern in the preliminary hearing division of the Los Angeles County District Attorney's office in East Los Angeles, where she conducted numerous preliminary hearings in felony cases.
Education:
Ms. Downes earned her Juris Doctor degree from Southwestern University and earned her Bachelor of Arts degree in Literature from the University of California at Santa Cruz.
Bar Memberships:
*** Member of the California State Bar
*** Admitted to practice before the Superior Court of California and the United States District Court, Central District of California