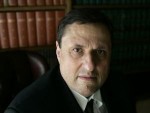 Dan Jacobson, the principal of the firm is not only an attorney, but is also a long-time Contracts Law Professor. His scholarly articles have been widely published in California's leading legal journals. Mr. Jacobson's in-depth scholarly legal studies have given him a unique and deep understanding of California law, which puts him head and shoulders above other lawyers in his field.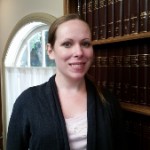 An experienced litigator, Ms. Downes has successfully resolved hundreds of matters and taken numerous cases to trial.  Her experience includes handling complex civil cases in both state and federal court.  During law school, Ms. Downes served as a judicial extern to the Honorable Edward F. Shea, United States District Court, Eastern District of Washington.  She also worked as an extern in the preliminary hearing division of the Los Angeles County District Attorney's office in East Los Angeles, where she conducted numerous preliminary hearings in felony cases.
Ms. Downes's  current practice areas include business litigation, employment law, and criminal defense.